Hello world! Starting this week, October 4, 2021 through October 9, 2021, there is a wonderful sale on the Unity Asset Store going on. It has all assets from 3 particular particle publishers (say that three times fast)!
The three publishers that are included in this sale are
There's a massive amount of different particle effects, systems and even some game templates up for sale during this one. I would highly recommend at least taking a look!
Also, on top of the 50% off for all of their assets, each publisher is giving away one free asset! Check it out, they are 100% free, just add them to your cart and at checkout enter the code: PARTICLEPARTY

Realistic Effects Pack 3
Kripto289
Dazzle your players with high-quality, hyperrealistic effects that go way beyond colorful flashes of lights, and come with distortion and other bells and whistles.

Action RPG FX
Archanor VFX
Designed for top-down ARPGs, these particle effects will put a spell on you with ample item indicators, portals, resource orbs, click effects, and more.

AOE Magic Spells Vol. 1
Hovl Studio
Complete with sound and cool VFX, these "Area of Effect" particles feature a variety of techniques, including the use of 3D meshes to produce top-notch effects for your game.
Simply click each link above, add those to your cart and at check out enter the code: PARTICLEPARTY
Once you do that, they are yours to keep for free! You seriously cannot beat that to say the least. Also, make sure to check out the other assets these publishers have for sale. The blood effects by Kripto289 are absolutely crazy looking and could be used in a large number of games.
One of my personal favorites is the Toon Projectiles by Hovl Studios. For just $10 USD (originally $20 but currently 50% off), you'll get some of the coolest projectile particle effects I've seen in a long time. I love them!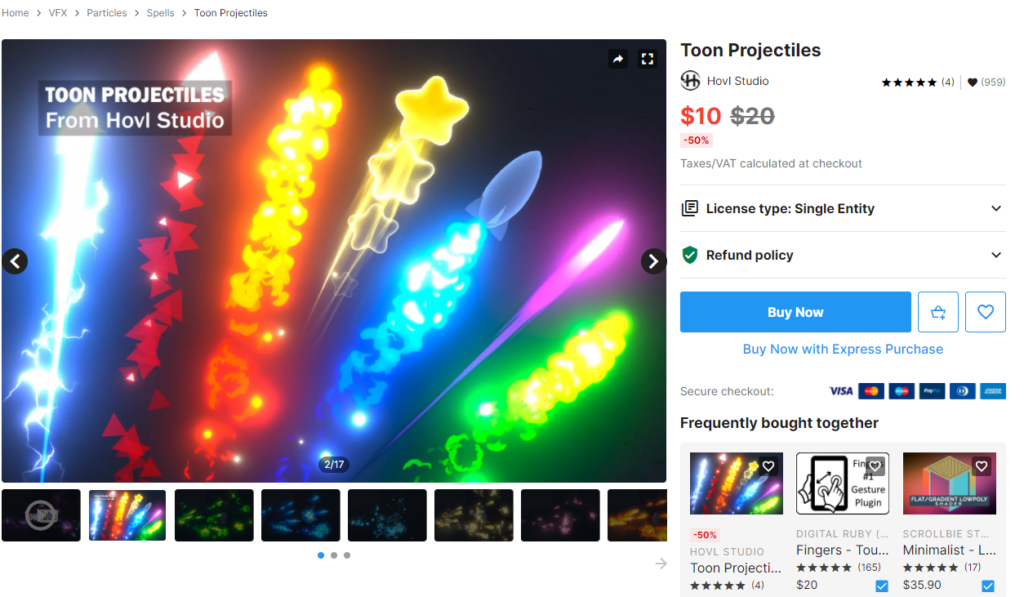 Overall this sale is definitely worth checking out. I'd really recommend grabbing some of the discounted particle effects before it's over. And, of course, at minimum, grab the free assets but also remember to considering those folks who build the assets too!
Enjoy!
Disclaimer: Some of the links in this post are affiliate links. It doesn't cost you anything extra to use these links but if you do use them, it helps provide support for this blog.